Metabolic disease is strongly linked to  EC and promotes the development of the disease

The NovaTarg drug candidate, NT1195, inhibits EC cell proliferation as well as the metabolic disease risk factors that promotes tumor development
NT1195 is a Drug Candidate for the Treatment of Endometrial Cancer
Endometrial cancer (EC) is the most common cancer of the female genital tract and is closely linked to the metabolic alterations in obesity, Type 2 Diabetes (T2D) and insulin resistance. Obese women with EC have a 6.25 – fold greater risk of dying than non-obese women with EC.
Our collaborator, Dr. Victoria Bae-Jump (UNC-Chapel Hill Cancer Research Center), has demonstrated the benefit of metformin for the treatment of EC in both Phase 0 (pre-surgical treatment) and Phase 2 clinical studies in combination with carboplatin and paclitaxel. These findings support the potential of the biguanide class to treat EC, however an optimized biguanide, targeted for EC, is anticipated to be a more effective anti-cancer agent.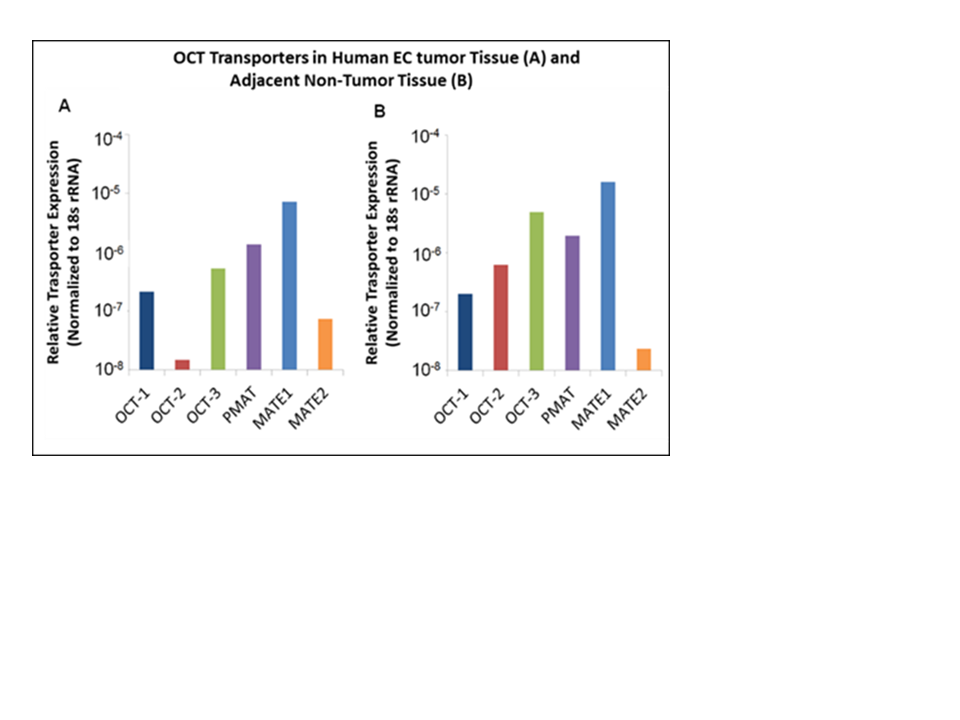 The composition of transporters that reside in human EC tissue (A) compared to non-tumor tissue (B) have been determined, as shown above.  A biguanide, such as NT1195, with elevated activities for OCT1, OCT3, PMAT and MATE1 is expected to generate the greatest anti-cancer effect in EC. This work represents the first systematic optimization of biguanides for any indication.
NT1195 is the first drug designed for treatment of EC, particularly in patients with insulin resistance This drug that gives us the best opportunity to exploit the biguanide class in cancer therapy.