Meet our Management Team:
Ken Batchelor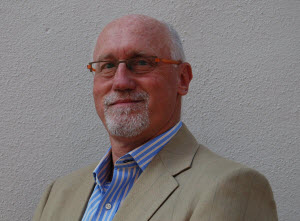 Ken Batchelor has more than 35 years of experience in drug discovery and development in the pharmaceutical and biotech industries, including 10 years as SVP for Drug Discovery with GSK in RTP, NC. Ken is co-inventor of the dual 5α-reductase inhibitor, Avodart, a blockbuster drug for the treatment of BPH.
He was responsible for the discovery and early development of drugs for the treatment of cancer (Tykerb (dual kinase inhibitor) and Votrient (VEGFTK inhibitor)), and type 2 diabetes (denagliptin (DPP4 inhibitor), remogliflozin (SGLT2 inhibitor), Tanzeum (long-acting GLP1 agonist) and farglitazar (PPARγ)).
As CEO of NovaTarg Therapeutics, Ken applies his flair for innovative drug discovery to the identification of new medicines for cancer and metabolic diseases.
Jeff Cobb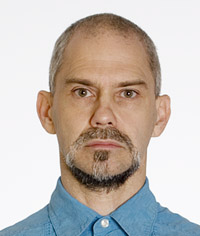 Jeff Cobb holds a PhD in synthetic organic chemistry (University of South Carolina); and completed a postdoc (Oxford University) before spending 30 years applying this knowledge to drug discovery in metabolic diseases. He spent 13 years in medicinal chemistry groups at Sandoz, Glaxo, and GlaxoWellcome and an additional 8 years in the Metabolic Diseases biology group at GSK.
Jeff has focused on the early stages of drug discovery:  target identification and validation, lead generation, and optimization. As Director, New Drugs for Metabolic Diseases, at GSK,  he was responsible for the early nurturing of many projects, ultimately producing clinical candidates. Jeff is co-inventor of farglitazar (diabetes).
After leaving GSK, he has worked on novel diagnostics at Metabolon and as a freelance consultant in metabolic diseases, medicinal chemistry and pharmacology. Jeff is VP for Drug Discovery at NovaTarg Therapeutics.
Nick Livingston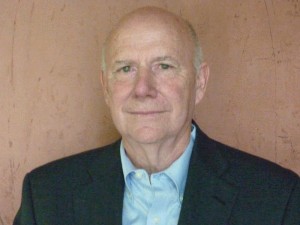 Nick Livingston joined NovaTarg Therapeutics as Vice President of Biology in 2012 having spent 20 years in the pharmaceutical industry.  Nick specializes in early drug discovery projects on a number of disease states, ranging from target conception to Phase ll clinical studies. Previously, he was Vice President at GlaxoSmithKline (GSK) in charge of biology for the Metabolic CEDD (Center of Excellence in Drug Discovery) for diabetes, obesity, and the diseases of aging.
Prior to joining GSK, Nick was Vice President of Metabolic Diseases at Bayer Pharmaceuticals, where he was responsible for developing and managing the early discovery programs for type 2 diabetes and obesity, including the development of Miglitol.
Dr. Livingston had a successful career in academic medicine at the University of Rochester Medical School, attaining the ranks of Professor of Medicine, Professor of Pediatrics, and Professor of Biochemistry. He has held academic appointments at Yale University School of Medicine and at the Johns Hopkins School of Medicine. Nick is the author or co-author of over 90 full-length articles on topics in metabolic diseases.
Anil Goyal, PhD
Chief Business Officer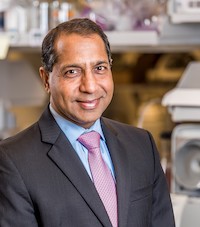 Dr. Anil Goyal has 24+ years of leadership experience at several public and private biotechnology companies in RTP and Cambridge: Millennium Pharmaceuticals (acquired by Takeda), Heat Biologics (HTBX), Serenex (Acq. by Pfizer), Optherion (Acq. by Sequenom and Baxter), Qualiber, Ribometrix and Ascletis (public company on Hong Kong market).
He leads business development, strategic planning, deal making, and fund-raising from VC/corporate VC, and public markets. He has experience building and growing companies with small molecule, antibody, siRNA, gene and cell therapies across many therapeutic areas including immuno-oncology, ophthalmology, and inflammation.
In 2008 he founded OpenDoors Group, a consulting organization to serve as fractional management team or board member to biotech companies on fund raising, business development, M&A, growth and exit strategies.
Dr. Goyal received his Ph.D. degree in Microbiology and Molecular Genetics jointly from Rutgers, The State University and University of Medicine and Dentistry of New Jersey. He holds the Certified Licensing Professional (CLP™) credential from the Licensing Executives Society (USA and Canada), Inc. (LES).
Darren P. Wallace, PhD
Vice President for Kidney Diseases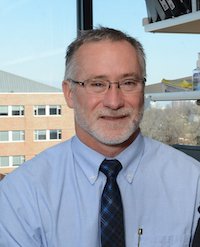 Dr. Darren P. Wallace received his Ph.D. in Molecular and Integrative Physiology from the University of Kansas Medical Center. He has over 30 years of research experience and over 75 peer reviewed publications on autosomal dominant polycystic kidney disease (ADPKD), a common genetic disorder characterized by the presence of numerous fluid-filled cysts in the kidneys. In ADPKD, progressive growth of the cysts leads to massively enlarged kidneys, chronic injury, inflammation, fibrosis and organ failure. Dr. Wallace' research has contributed to our understanding of the molecular and cellular mechanisms that contribute to aberrant cell proliferation, cyst-filling fluid secretion and changes in extracellular matrix components that contribute to fibrosis. Dr. Wallace is Professor of Medicine at KUMC, Associate Director of the Kansas PKD Research and Translation Core Center and Director of the PKD Biomarkers and Biomaterials Core, which provides human ADPKD and normal kidney tissues and cells, plasma, serum, urine and urinary exosomes to PKD investigators.